Sale!
About the game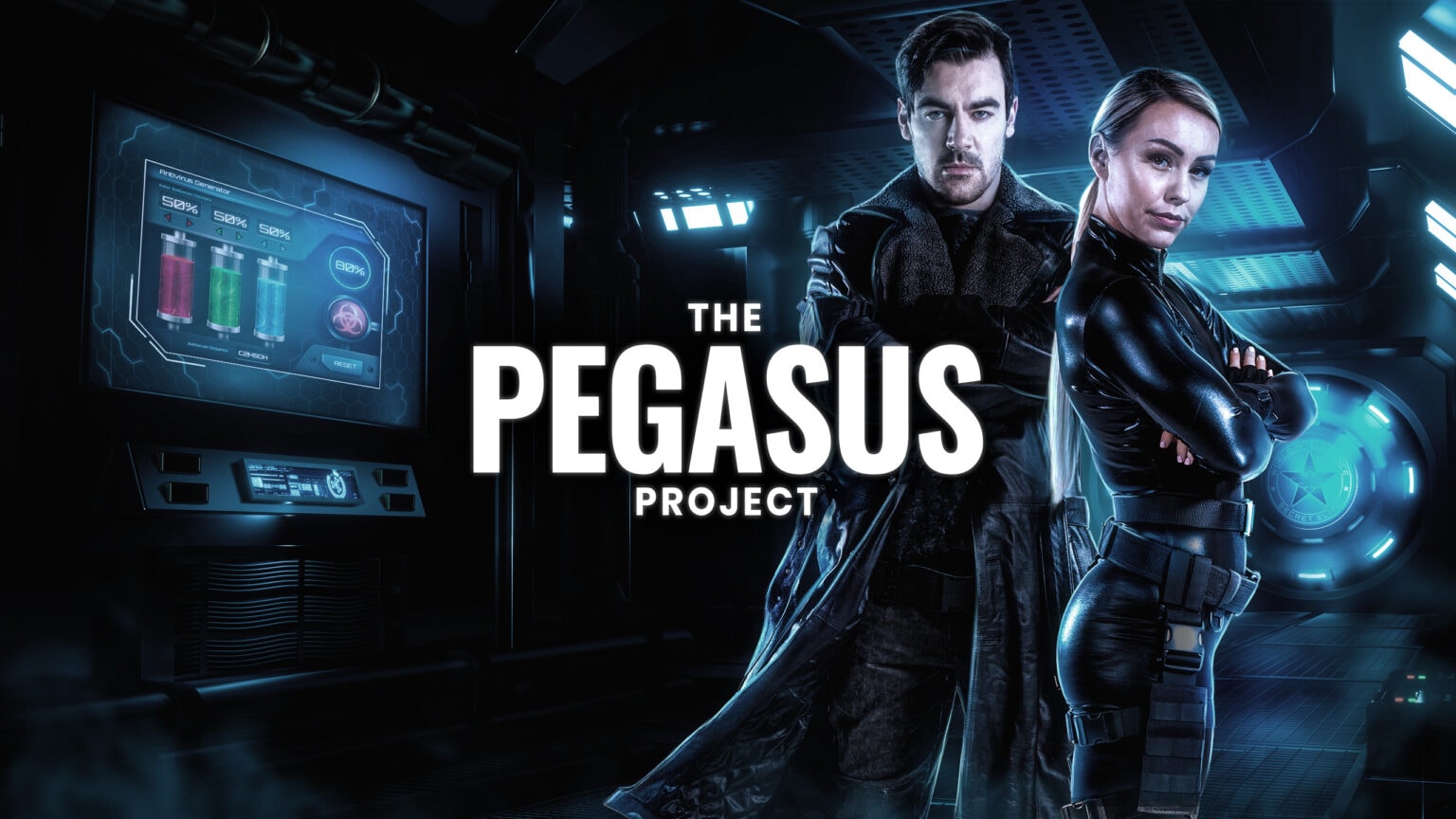 Digital Escape Room Game for 2-6 Players per team
Difficulty: Hard
Game Time: 1.5 to 2 hours
Your team is tasked to find out what happened to agent Spike and to uncover the secrets at Spider Technologies.
Self-guided, play any time you'd like
Takes around 90 to 120 minutes to complete, but there's no time limit
Explore a 3d building, decipher codes, and there are cats! Super enhanced cybernetic cats. Pretty cool, huh?
What you need

Laptop or Computer - The Pegasus Project is NOT compatible with mobile/tablet devices
You may also find it useful to use multiple screens throughout the mission.

How to play

Upon purchase, you will receive a unique code to access the Mission Hub. This is a web-based adventure and you will find a detailed briefing video once inside the Mission Hub
Please Note - once you activate your code and access the mission hub, you will only have 24 hours before your access expires
Gather your team of agents. We suggest 2-6 will help in your investigation
If your team aren't already in the same location, connect with them via audio/video (Zoom, Whatsapp, Skype etc)
Interact with various intelligence chatbots and apps - these will provide necessary clues to help you with your mission
Large Groups
The Pegasus Project is a timed game, based on logic that will increase efficiency, motivation and social interaction within your team. The challenges in the game stimulate cooperation, logical thinking and the ability to identify solutions under time pressure, in a fun and interactive way.
Because it can be played remotely, it is an ideal team-building activity for employees who see each other rarely or only in video conferences. A shorter 60-minute version of the game is available upon request.
In addition, an unlimited number of teams can participate simultaneously and try to get the best time possible.
Contact us for more details and we will offer you a super fun activity that will keep people connected, even from a distance.

Teambuilding | Large number of participants | Remote | Team Battle
Priced per team, not per player