New – Escape Game Home Delivery
The idea of transportable escape game in a box isn't new, but EscapeSF takes it to the extreme. From creators of the Space Bus comes Sabotage, a 75-minute fully automated physical escape game in a portable form
Family-friendly high-tech escape game in a case
2-5 players per case ($179 + delivery; $129 for additional cases at the same location)
Multiple cases for larger groups
Optional, co-op play via a remote video meeting with another household.
Now available for home delivery in San Francisco, San Jose, San Mateo County, and South Peninsula area.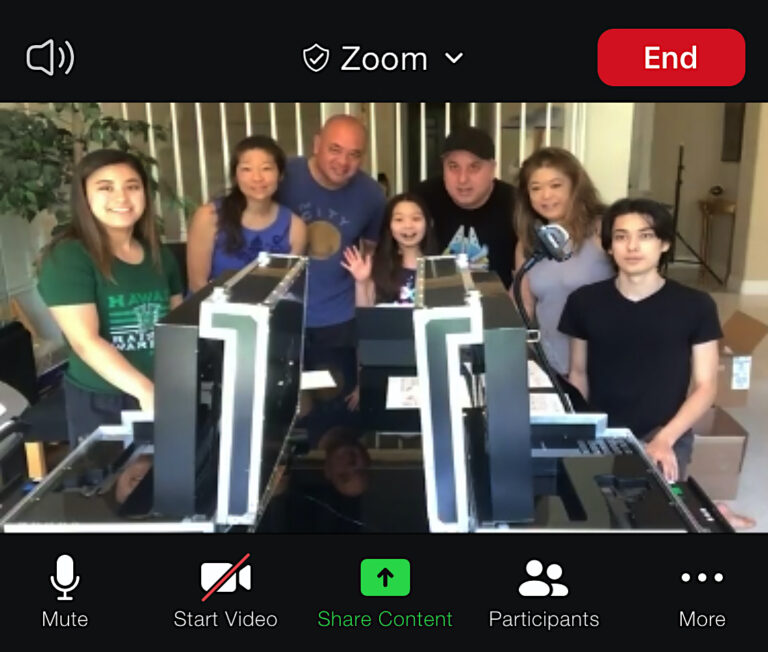 You'll have brought to you, a suspicious-looking spy briefcase, as well as a variety of gadgets and other resources. Get through multiple layers of the case and obtain the information inside. You will have an online video feed from headquarters with timely information briefings. Along with a zoom virtual meeting connection to a helpful secret agent on our side.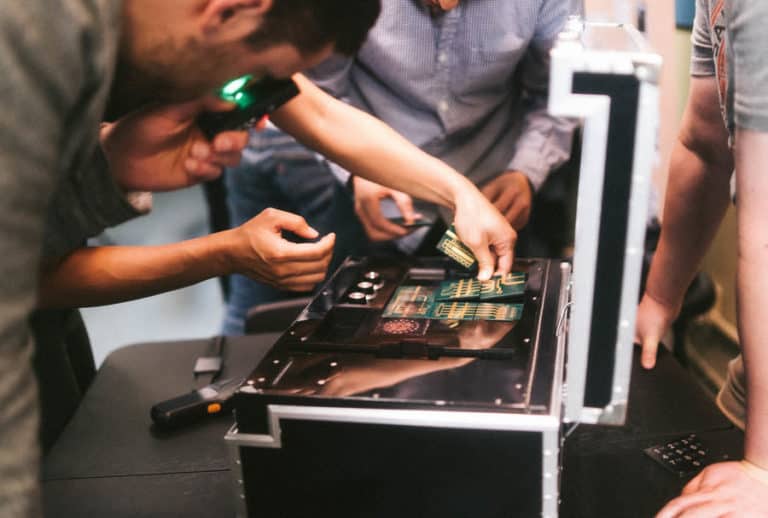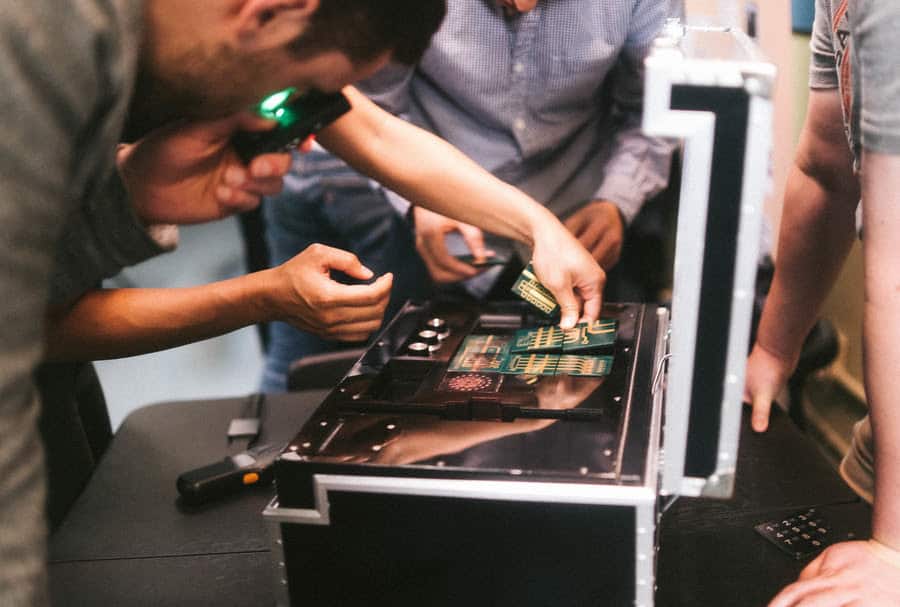 "The Sabotage Spy Case game is the most compact high-tech escape room experience we've ever seen, and delivers true to an escape room experience"
– Will Chen of Escape Room Tips
To book a game please choose your area:
For special requests or other dates please fill out contact form.
What do I need to play?
You will need two devices to play the game. A smartphone for a zoom meeting with the game master and another screen to watch the video link from the headquarters. This second device could be a smart tv, tablet, desktop, or laptop.
How many people can play at the same time?
We do not limit you on the number of players, but our recommended is 2 to 5 participants per each case.
More cases can be delivered for groups of 7+ participants at a discounted rate.
How can I play with another household
We can deliver additional briefcases to different locations and you can play with your friends/extended family/colleagues all at the same time. You will be joining the same virtual meeting with a video link to stay connected.
What is the price for Sabotage escape game delivered?
A flat fee of $179 + $20 delivery fee. Charge for a second case delivered to the same household is $129. Please contact us if you have a larger group.
How will you deliver and take the game away?
Your game (case, folder, pouch with gadgetry) will be delivered to your home ahead of the game. Contactless delivery means that we would leave the game at your doorsteps and watch from 6+ feet away that it gets brought into the house.
For the pickup, we would arrange for you to leave the gear outside the door right after the game or maybe a bit later, depending on our schedule. 
What are the minimum age requirements?
It is a complex game that was designed with adults in mind but is enjoyable for families with kids ages 10+.
How long is the game?
You need to connect with our remote agent in 10 minutes before the start of the game. The mission itself is up to 75-minutes long.
What if I need a hint?
Carefully reviewing any additional information discovered by the analytical team is important. If needed you should collaborate with a remote agent. Together you are unbeatable.