The Golden Gate Bridge is an engineering marvel and a symbol of San Francisco. Take a leisurely walk or bike ride across the bridge for breathtaking views of the city and the bay. Don't forget to a layer and your camera for memorable photos!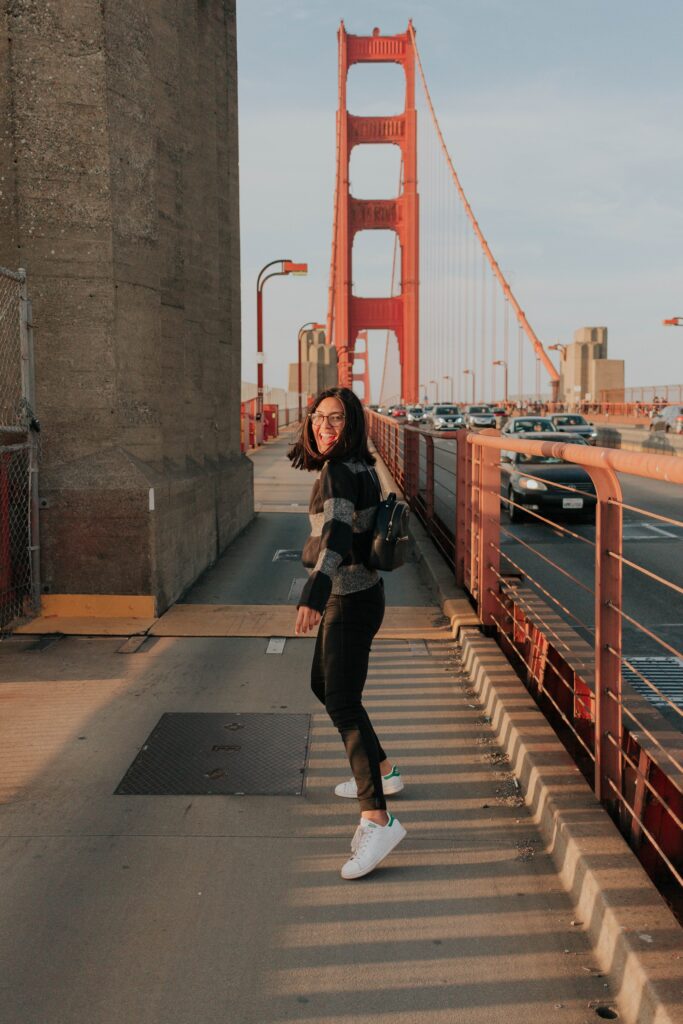 Alcatraz Island: Explore the history and mystery of Alcatraz Island, once home to some of America's most notorious criminals. Take a guided tour of the prison cells, learn about the famous escape attempts, and enjoy the scenic beauty of the island. It's an experience you won't forget!
EscapeSF: After you explore the famous Alcatraz prison, challenge yourself at EscapeSF—an exciting escape room experience. In the most popular room, "Escape from Alcatraz," you and your team have 60 minutes to solve puzzles, find clues, and escape. It's a fun and immersive activity where you can unleash your inner escape artist and create your own Alcatraz escape story.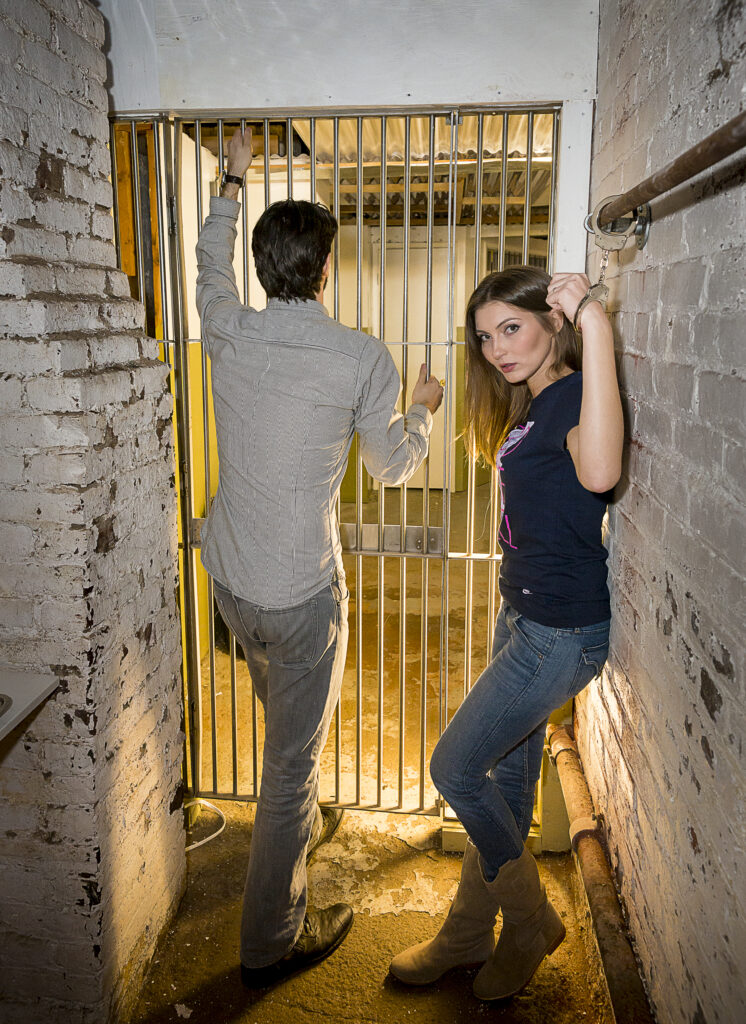 Chinatown Dim Sum: San Francisco's Chinatown is renowned for its delectable dim sum offerings. Head to well-known dim sum restaurants such as Great Eastern Restaurant or City View Restaurant for a delightful feast of bite-sized dumplings, steamed buns, and other traditional Cantonese dishes.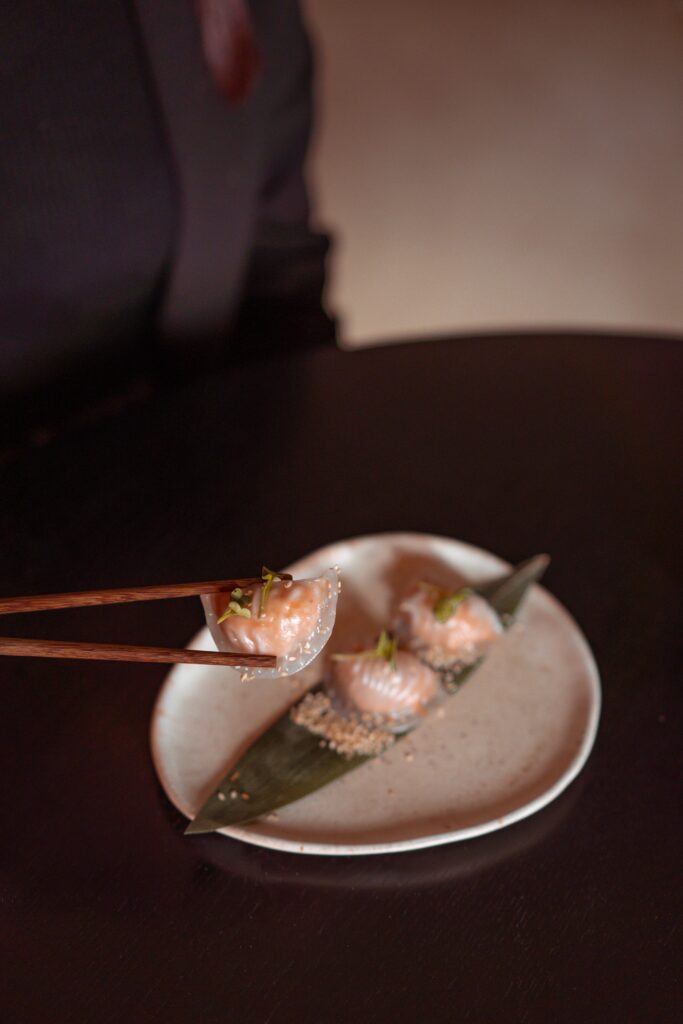 Fisherman's Wharf: Fisherman's Wharf is a lively waterfront district filled with attractions, shops, and delicious seafood. Enjoy fresh Dungeness crab, visit the famous Ghirardelli Square for chocolate treats, and take a boat tour to see sea lions lounging at Pier 39. There's always something exciting happening here!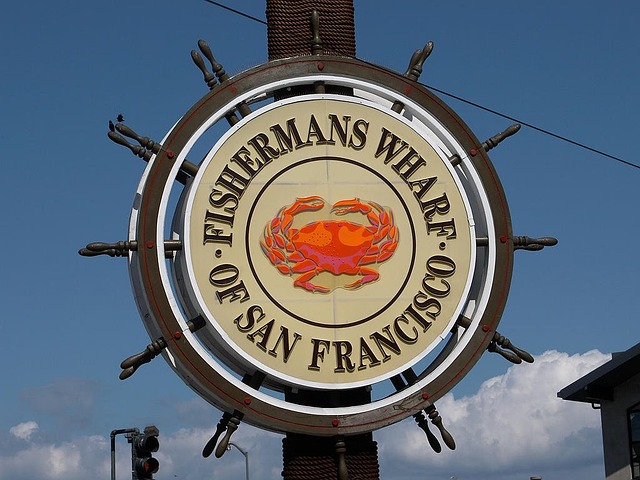 Ferry Building Marketplace: Indulge in a culinary adventure at the Ferry Building Marketplace, where you'll find a wide array of local and artisanal food vendors. Sample gourmet cheeses, freshly baked bread, artisan chocolates, and more. Don't miss the famous Blue Bottle Coffee for a delicious cup of java.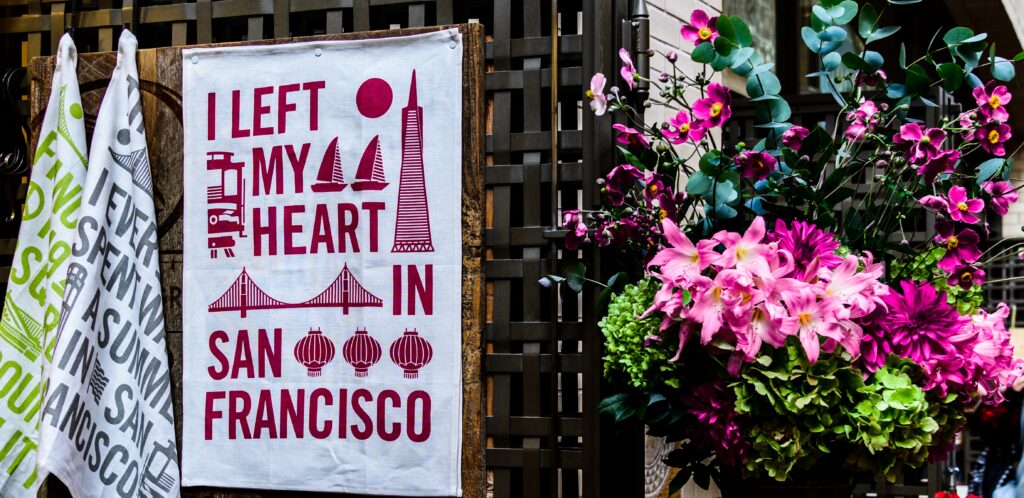 Golden Gate Park: Escape the urban bustle and take a Segway tour in nature at Golden Gate Park. Explore the serene Japanese Tea Garden, visit the California Academy of Sciences for interactive exhibits, or rent a paddleboat at Stow Lake. With gardens, museums, and recreational areas, there's something for everyone to enjoy!
San Francisco Cable Cars: Hop on a historic cable car and experience a thrilling ride through the city's steep hills. Enjoy the iconic views as the cable car travels along its tracks. It's a classic San Francisco experience that transports you back in time!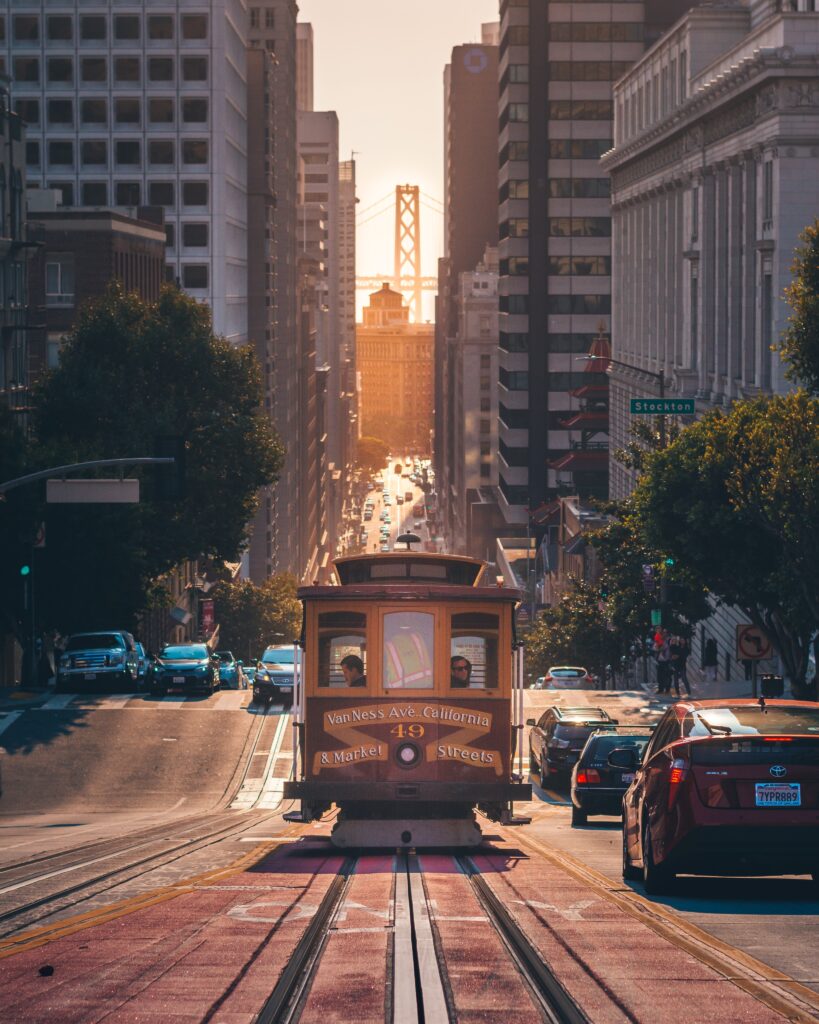 The Painted Ladies: Admire the iconic Victorian houses, famously known as the "Painted Ladies," at Alamo Square. Snap pictures of these beautifully restored homes against the backdrop of the city skyline. Pack a picnic and enjoy a leisurely afternoon in the park nearby. Alamo Square
Bi-Rite Creamery Satisfy your sweet tooth with a visit to Bi-Rite Creamery. Known for their irresistible ice cream flavors made with locally sourced ingredients, Bi-Rite offers unique creations like salted caramel, honey lavender, and balsamic strawberry. Be prepared for long lines, but it's definitely worth the wait.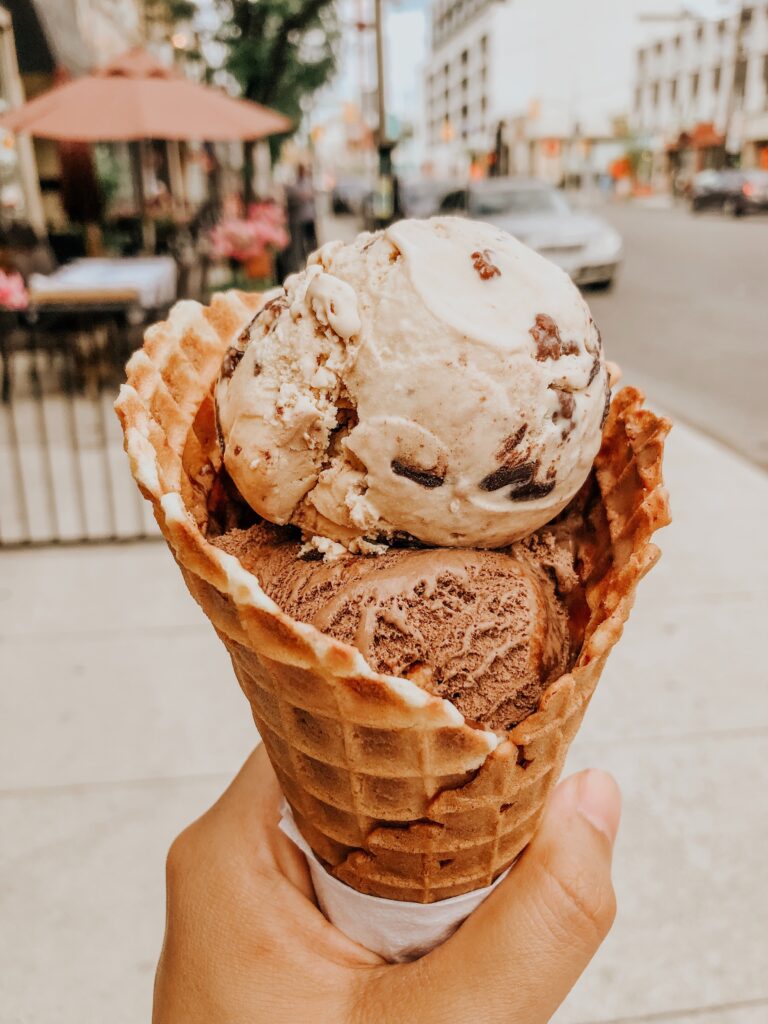 San Francisco Museum of Modern Art (SFMOMA): Explore the extensive collection of modern and contemporary art at SFMOMA. From iconic masterpieces to thought-provoking installations, the museum offers a diverse range of artistic experiences. Don't miss the opportunity to visit the rooftop sculpture garden for stunning city views.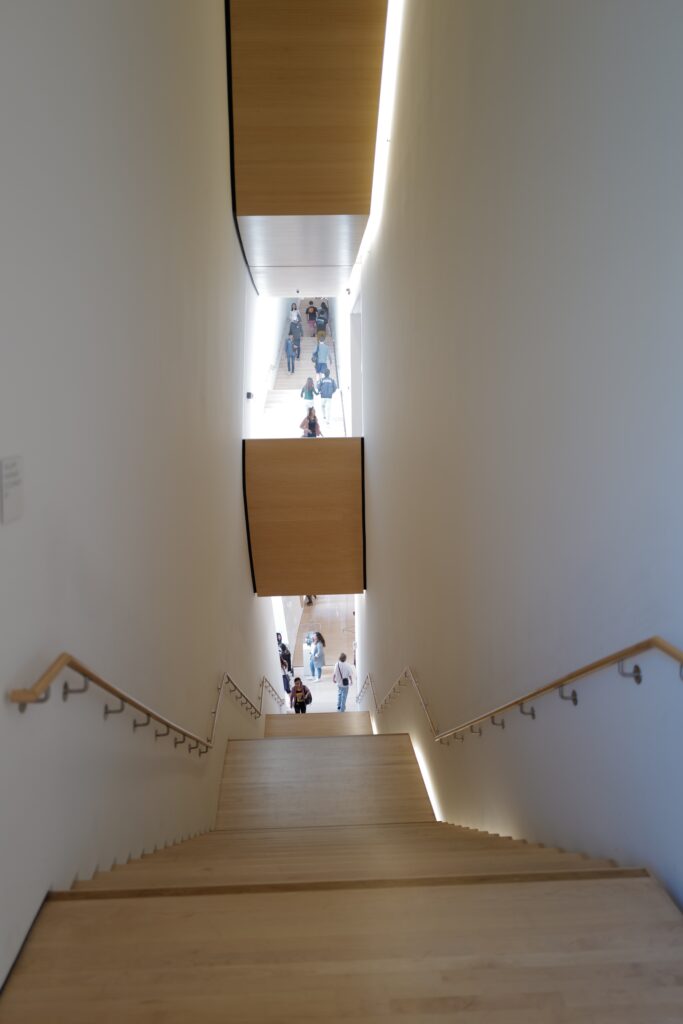 Mission Burritos: Experience the legendary Mission-style burritos that San Francisco is famous for. Head to the Mission District and try popular taquerias like La Taqueria or El Farolito. These burritos are packed with flavorful fillings, including marinated meats, rice, beans, salsa, and guacamole.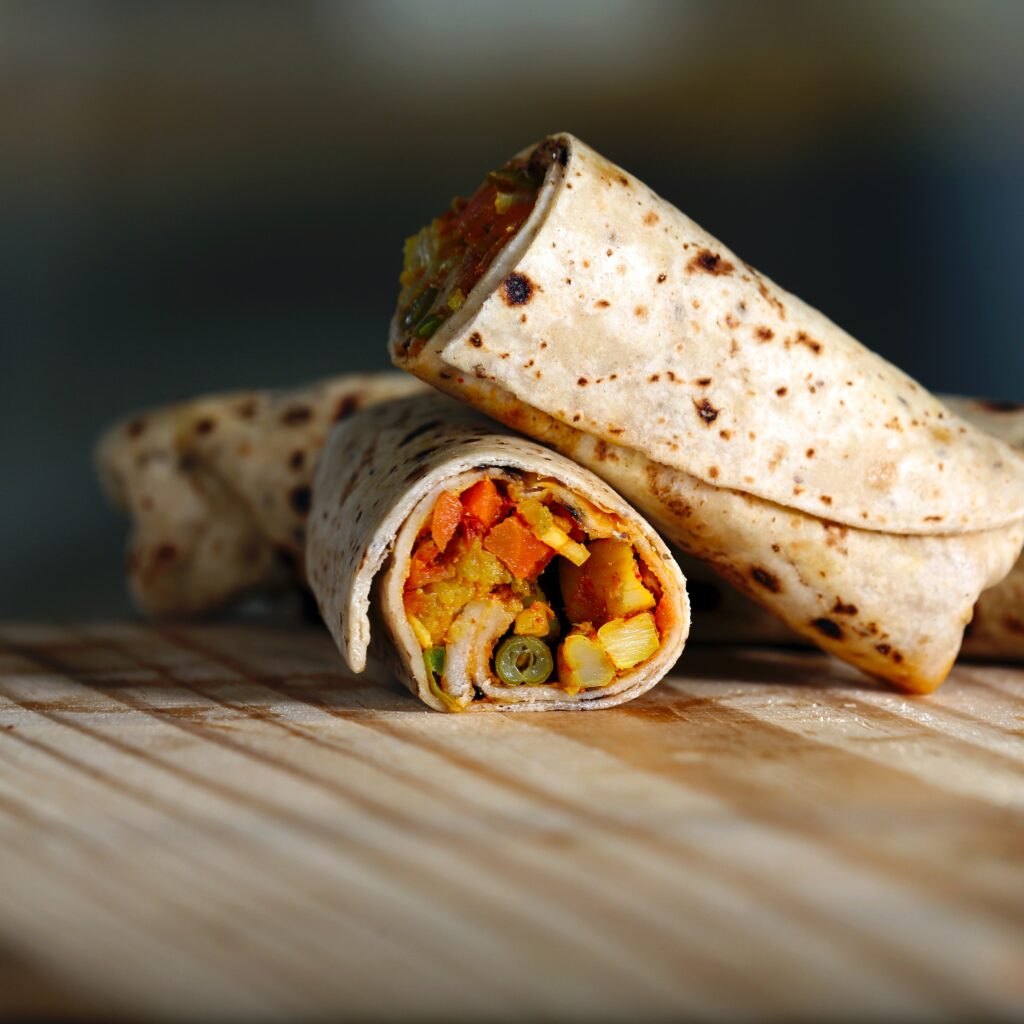 Haight-Ashbury: Step back in time and explore the Haight-Ashbury neighborhood, synonymous with the counterculture movement of the 1960s. Discover vintage clothing stores, eclectic shops, and colorful murals. Immerse yourself in the neighborhood's bohemian vibe and learn about its historic significance.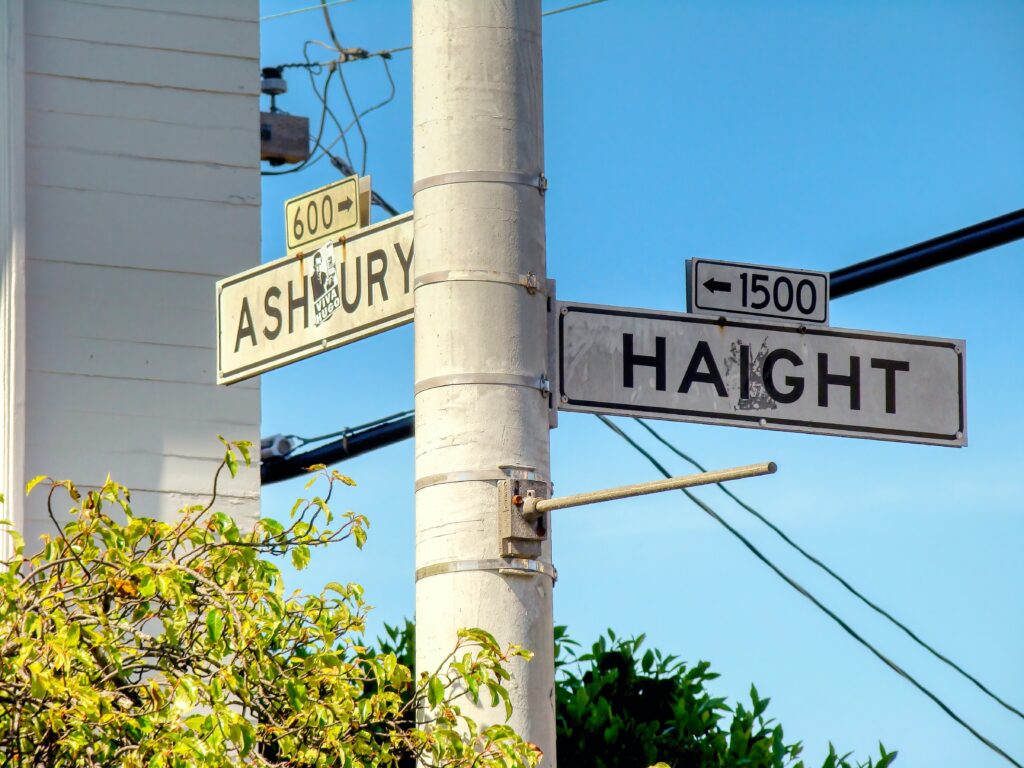 Swan Oyster Depot: Step into this classic seafood institution and savor some of the freshest seafood in San Francisco. Enjoy their famous clam chowder, oysters on the half shell, crab Louie, and other seafood delicacies. It's a no-frills dining experience that seafood lovers shouldn't miss. Opened there in 1903 It's one of the longest continuous businesses and dining establishments in the United States.
Coit Tower: Ascend to the top of Coit Tower for panoramic views of San Francisco's skyline and the Bay Area. The tower, with its distinctive Art Deco design, offers a bird's-eye view of the city's iconic landmarks. Explore the murals inside the tower, depicting scenes from San Francisco's history.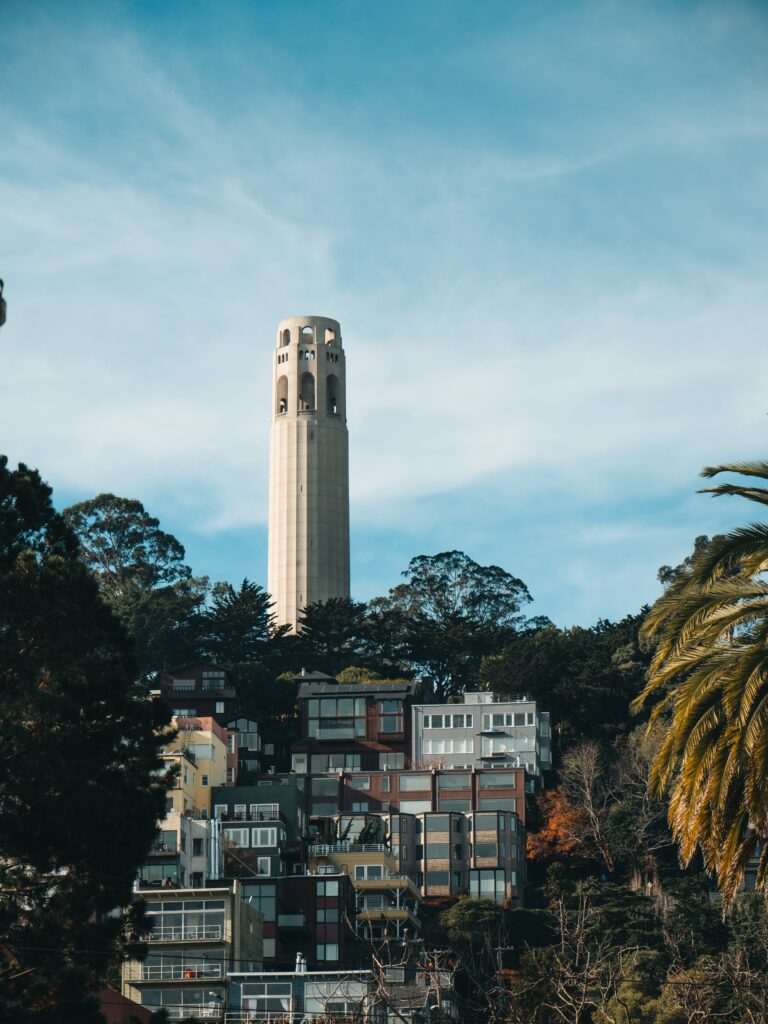 Ghirardelli Square: Treat yourself to decadent chocolate creations at Ghirardelli Square. Visit the original Ghirardelli Ice Cream and Chocolate Shop and indulge in their famous hot fudge sundaes, chocolate drinks, and delicious chocolate treats. Don't forget to take home some Ghirardelli chocolate as souvenirs.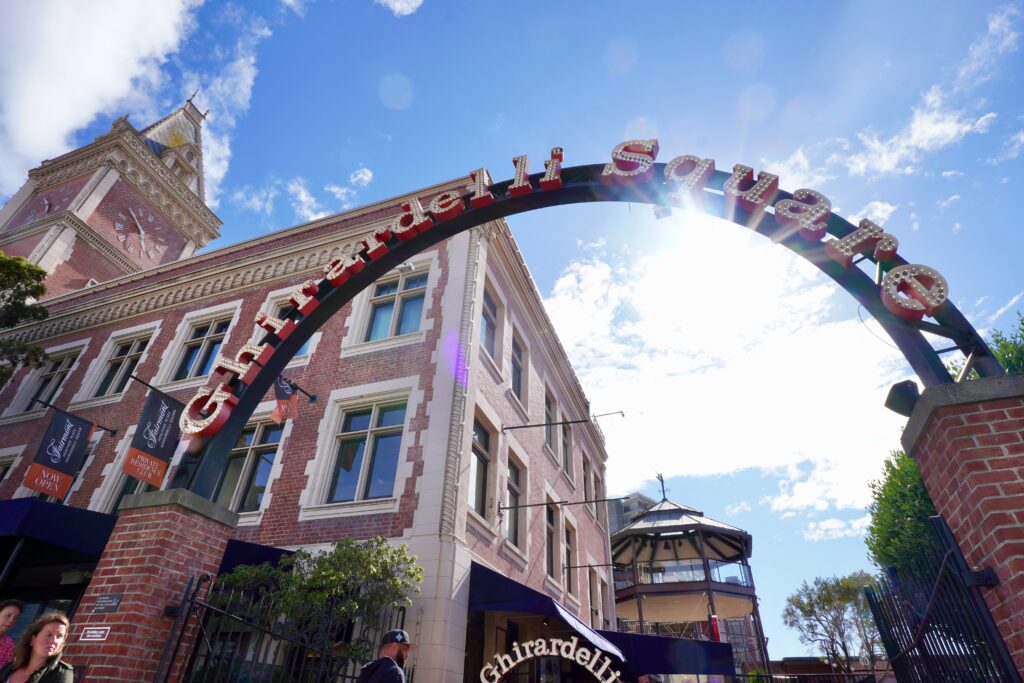 Lands End: Embark on a picturesque hike along the coastal trails of Lands End. Enjoy breathtaking views of the rugged cliffs, crashing waves, and the iconic Golden Gate Bridge. Explore the ruins of the Sutro Baths, a historic bathhouse complex, and visit the Lands End Lookout for interpretive exhibits.